Ruth F. Stewart, Business Manager/Controller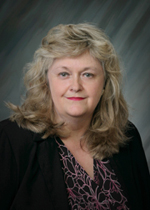 ---
Education:
Cedar Crest College, Allentown, PA
Bachelor of Science in Business Administration: 1997
Lehigh County Community College, Schnecksville, PA
Degree in Nursing: 1969
Continuing Education:
· Basic Supervision for Women                          · Stress Management for Women
· Honeywell Energy Computers                         · Customer Service Excellence
· Sales and Use tax I & II                                       · Women Managers
· Year 2000 Compliance                                      · Auto Dealership Accounting
· Spectrum Accounting                                        · Business Management
· Performance Evaluations                                 · Stock Market/Financial Planner
· Total Quality Management                              · Real Estate Seminar
· Marketing Small Business                                · E-Commerce Business Plan
· Budgets and How To Do                                    · Data Entry
· North American Trade                                      · Understanding Personal Law
Work Experience:
The Newton Engineering Group, P.C., Allentown, PA
Business Manager 
8/99 to Present
· Day-to-day operations management including supervision of fiscal and administration staff, acting with the Project Manager
· Financial statements and analysis
· Forecasting
· Audits
· Contracts
· Human resources
· Employee benefits
· Corporate governance
· Policy and procedures
· Business insurance
· Litigation
· Strategic planning
· Advertising-marketing
· Customer/employee relations
· Banking
· Plus government projects
Aaron Resources, Inc., Aaron Services, Inc., and Aaron Healthcare, Inc., Allentown, PA
Controller
9/97 to 8/99
· Contributed in the overall management of companies and subsidiaries
· Additionally the duties listed at Newton
· Payroll processing for 250 field employees, and taxes
· New PA hire reporting
CCI Cryogenic Consultants, Inc. & its manufacturing subsidiary, Process Services Corporation, PA
Chief Financial Officer/Controller 
12/97 – 3/99
· Together with the president, managed corporate headquarters for Cryogenic Technology design and engineering for industrial international plants
· Assisted with venture in patent administrator
· Managed purchasing department
Honors and Activities:
· Graduated 21/400 Parkland High School
· Graduated Cum Laude at Cedar Crest College
· One of the first and few LCCC nurses requested to work Intensive Care Unit at Allentown Hospital
· Vital in the start-up, growth, and expansion of Michael W. Beck, Inc. Refrigeration Company
· Vital in the stabilization with banks and franchises regarding Star Pontiac, Inc. and instrumental in its reorganization
· Vital in the start-up, growth and sale of Polar Materials, Inc. and P.C. Materials, Inc. from research and development to commercialization.
· Vital in the performance and completion of due diligence and stock purchase agreement for Polar Materials, Inc./P.C. Materials, Inc.
· Patent administrator for Polar Materials, Inc. and CCI Cryogenics, Inc.
· Vital in the stabilization with banks and clients in the corporate restructuring of CCI Cryogenics, Inc.
· Researched and created proposal for CCI's Oklahoma investment, Keyes Helium
· Important in the restructuring of Aaron Healthcare, Inc. and formation of new company, Aaron Services, Inc.
· Created business plans for two companies, employee handbooks for five companies, company profiles, and policy manuals.
· Guest Alumna speaker at Cedar Crest College re: Women in Business in the 21st Century – April 2000
· Chamber of Commerce
· Mayfair and Sportsfest volunteerM
· Associated Builders and Contractors: Member